Bounce House Rentals AZ: The Ultimate Party Rental Experience
May 08, 2023 at 21:56
Bounce House Rentals AZ, a leading party rental company, is proud to announce its expanded service area and enhanced product offerings to create the ultimate party rental experience. Serving Chandler, Gilbert, Phoenix, and all areas in between, Bounce House Rentals AZ is committed to providing exceptional customer service and an extensive range of rental options to cater to any event.
The company's website, bouncehouserentalsaz.com, offers an easy-to-use interface for customers to browse and select from a wide range of party rental options, including Bounce Houses, Water Slides, and other party essentials. With a focus on quality and safety, Bounce House Rentals AZ ensures that every rental item is thoroughly inspected and sanitized before and after each use.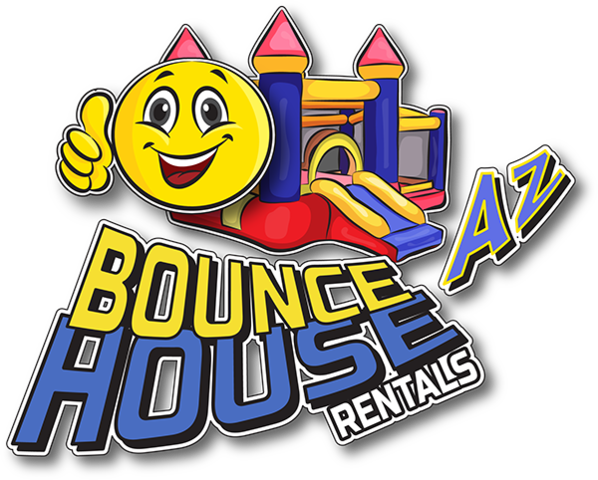 Bounce House Rentals AZ is the perfect solution for any event, whether it's a birthday party, corporate event, graduation party, wedding, or any other celebration you can think of. The company's mission is to bring joy and excitement to each event, helping customers create lasting memories with friends and family.
"At Bounce House Rentals AZ, we understand that every event is unique, and we strive to offer our customers the best possible experience by providing top-quality party rentals at competitive prices," said the company's spokesperson. "We're excited to continue expanding our service area and product offerings to meet the growing demand for party rentals in Arizona."
Bounce House Rentals AZ prides itself on its commitment to customer satisfaction, offering flexible rental options, prompt delivery, and professional setup and teardown services. The company's experienced team is always available to answer any questions and provide expert advice on choosing the right rental items for each event.
Some of the company's most popular rental items include:
Bounce Houses: Bounce House Rentals AZ offers a wide variety of bounce houses, from classic designs to themed options featuring popular characters and superheroes. These inflatable structures provide endless entertainment and are perfect for children of all ages.
Water Slides: Beat the Arizona heat with the company's extensive range of water slides. Choose from a variety of sizes and designs, including single and double-lane slides, to add a splash of excitement to any event.
Combo Units: Can't decide between a bounce house and a water slide? Bounce House Rentals AZ's combo units offer the best of both worlds. These versatile rentals combine the fun of bouncing with the thrill of sliding, providing endless entertainment for all ages.
Party Essentials: Bounce House Rentals AZ offers everything needed to make your event a success, including tables, chairs, tents, concessions, and more. The company's extensive inventory ensures that customers can find the perfect rental items to match their event's theme and requirements.
With a reputation for excellence, Bounce House Rentals AZ is the go-to choice for party rentals in Arizona. The company's dedication to customer service, safety, and quality has made them a trusted name in the industry, helping countless customers celebrate life's most memorable moments. Thier 5 star reviews can be seen on Bounce House Rentals AZ Google Maps Business Listing at https://goo.gl/maps/RceM7sFwzHozKjDe7 .For more information or to book a party rental, visit bouncehouserentalsaz.com or call (623) 255-9559.
About Bounce House Rentals AZ: Bounce House Rentals AZ is a premier party rental company based in Chandler, Arizona, serving the surrounding areas, including Gilbert and Phoenix. The company specializes in providing high-quality party rentals, such as bounce houses, water slides, and more, for all types of events. With a focus on customer satisfaction and safety, Bounce House Rentals AZ is committed to helping customers create unforgettable memories with friends and family. Check out their Facebook Page at https://www.facebook.com/phoenixbouncehouserentalsaz
###
For more information about Bounce House Rentals AZ, contact the company here:

Bounce House Rentals AZ
John Hovden
6232559559
azbouncehouserentals@gmail.com
333 N Dobson Rd, Chandler, AZ 85224