D.I. Auto Care's Fire Smoke Odor Eliminator: The Solution to Stubborn Odors
April 10, 2023 at 17:10
Phoenix, Arizona -
Phoenix, AZ based D.I. Auto Care is pleased to announce that they can remove the odor of fire and smoke from their customers' vehicles. The company has long specialized in restoring vehicles to their factory finish, both inside and out, and they encourage local drivers and car owners to stop by if they no longer wish to endure the smell of smoke in their vehicles. Contact the company today to learn more about their professional fire smoke odor eliminator.
Many of the company's customers are either new owners or looking to sell their vehicles, both of which are common circumstances where a thorough detailing service is needed to get the vehicle in question looking (and smelling) its best. New owners may have received a used car as a gift, for instance, or simply made a purchase from a driver who did not realize their vehicle needed detailing. Sellers, on the other hand, know that the best way to ensure they get a reasonable amount of money for their vehicle is to impress a potential buyer with its overall condition. Whatever the reason, fortunately, Phoenix customers can have their cars' interiors both looking and smelling as good as new with the company's help.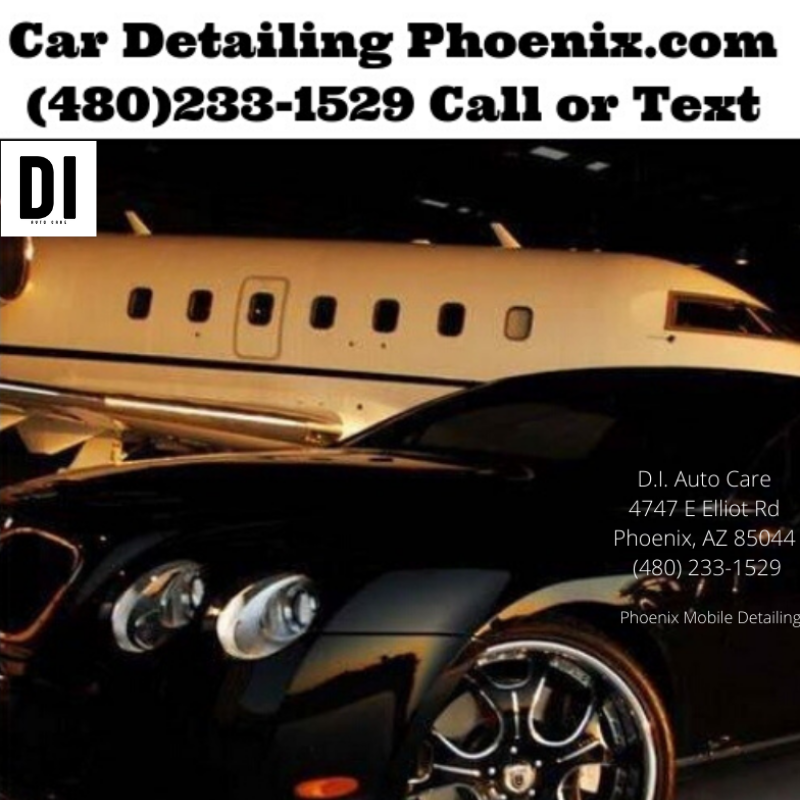 Virtually any unwanted smell a driver comes across can be disposed of, according to D.I. Auto Care, and the company's expert technicians regularly remove the smell of smoke, pets and other sorts of general odors that occur as a result of daily use (including bodily fluids). Those interested may learn how to get rid of smoke odor on the company's website. Notably, they are also able to rid a car of mold, mycotoxins (fungus) and many other organic property pollutants. On occasion, D.I. Auto Care has also applied their expertise to remove skunk odor from a customer's vehicle, which is otherwise notorious for how difficult it is to remove.
According to the company, it is extremely unlikely that a car owner will be able to eradicate such odors on their own. This is due to the fact that the residue that causes these smells tends to infiltrate the fabrics and fibers of the car's interior, getting well under the surface and out of reach of most commercially available cleansers. Additionally, the company advises against people trying to use strong cleansers since this can actually damage the interior without eliminating the odor.
D.I. Auto Care utilizes a unique solution known as Ozone Machine Treatment, which is able to oxidize organic contaminants by converting the oxygen in the car's interior atmosphere to ozone. Combined with the company's A/C Air Conditioning Vehicle Treatment System (which ensures a germ and allergen-free driving experience), this service is extremely effective, as many customers have discovered.
A review from C. Atwood shares that, "I had Paul come out to detail my wife's Honda Pilot for our anniversary. Considering we have three kids and a dog that we took on a cross country trip in this vehicle, to say it needed some TLC is an understatement. The difference in before and after was amazing. My wife was thrilled, and there was an amazing amount of work that was put into it. I would recommend D.I. Auto Care to anyone looking for quality work and attention to detail. I will be using them again." The review, like many others left online on the company's Google platform, awards their services a full 5-Star rating.
Another review from S. Halab says, "A friend referred D.I. Auto Care to me to get my New Porsche Tinted and detailed. I ended up going with the Ceramic Window Tint because of my skin problems. He was on time and professional, and my Cayenne looks amazing. They came out to my house in the Ahwatukee Desert Foothills, and it was really convenient for me."
Car owners are encouraged to contact the company today for help removing a burn, smoke or cigarette odor from their vehicles. Additional information regarding these services (and much more) can be found on the company's official website as well. Similarly, customers are welcome to connect with the company through their preferred social media networks to stay up to date with their latest news, offers and other announcements.
###
For more information about D.I. Auto Care, contact the company here:

D.I. Auto Care
Paul Bagorio
4802331529
paul@CarDetailingPhoenix.com
D.I. Auto Care
4747 E Elliot Rd
Phoenix, AZ 85044
Phone: (480) 233-1529