Do It Yourself Dumpsters, DYD LLC Provides Dumpster Rental Service To Columbia TN
April 11, 2023 at 16:20
Columbia, Tennessee based Do It Yourself Dumpsters, DYD LLC is reaching out to help local residents make the most of its accessible and convenient dumpster rental services. More information about Do It Yourself Dumpsters can be found on its website: https://www.diydumpsterstn.com/.
Chris Toupin from Do It Yourself Dumpsters says, "If you need a small and compact yet roomy roll-off dumpster for your waste management needs, you don't need to look any further than us here at Do It Yourself Dumpsters. Whether you are cleaning your yard out after a renovation, remodeling your bathroom or undertaking another kind of construction project, you can trust that our dumpsters can take care of it all."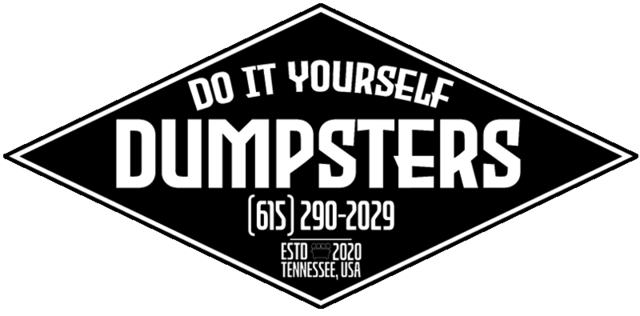 Unlike other dumpster rental companies, Do It Yourself Dumpsters utilizes unique 20-yard roll-off dumpsters. These dumpsters come in at around 13'6"L x 8'4''W x 6'2"H and have 2 tons included as part of the rental, and they are the perfect solution for both residential and commercial needs. For residential clients with projects involving an attic clean out or large scale home renovation, Do It Yourself Dumpsters assures that it is able to deal with their needs and more. For commercial clients, Do It Yourself Dumpsters provides haul away services so the clients are able to focus on taking care of the more important aspects of the business.
Toupin says, "Our mission is and has always been to provide the community with an efficient way of renting a dumpster and taking care of garbage disposal, and we are pleased with the work we have done. We always keep our dumpster rental prices low and our standards high. When you trust us for your waste removal needs, you can rest assured that you will receive your bin on time and that our team will be here for you, providing comprehensive customer service as you require it. All you need to do is book your bin online, and we will take care of the rest."
Anyone who wishes to rent a dumpster from Do It Yourself Dumpsters can do so easily via the company's website. The company utilizes an easy-to-use online booking system that allows customers to rent a can anytime they want, all on their own schedule. All customers need to do is choose the plan that best suits their needs, select the service type (residential or commercial), choose the dates for the rental, and make a payment.
Customers who have availed themselves of Do It Yourself Dumpsters' services have nothing but praise for the company's services online: https://goo.gl/maps/xFM5U9RE3hJq5XAk8. Jana H. writes, "Top notch across the board. Great customer service, by far reasonable rates, too. They have been a godsend for my family. We had a huge project on our hands, but Mr. Chris & Mr. Josh came through for this family. We will be forever grateful. If you ever need a dumpster for any project, big or small, Do It Yourself Dumpster's is the one to call. They are the best around! Again, thanks so much."
In another review, Deano M. writes, "Chris is very friendly and was able to provide me with a dumpster the next day after my call. He made it clear as to what was acceptable and what was not acceptable to put in the dumpster. He also clarified the reasons that could raise the costs so that allowed us to plan around those restrictions as to not increase costs. We had the dumpster rental for seven days but filled it up early, and they were able to collect it early. The dumpster was also dropped right where I requested, which was extremely important so it wouldn't irritate the neighbors. I don't need dumpsters often, but I will absolutely use them again as well as recommend them to anyone who may be looking."
Do It Yourself Dumpsters' website has more information about the full range of services offered by the company. Chris Toupin encourages interested parties to get in touch with him directly via email or phone about any additional questions as well. Alternatively, Do It Yourself Dumpsters' Facebook page can be found at the following link: https://www.facebook.com/diydumpsterstn.
###
For more information about Do It Yourself Dumpsters, DYD LLC, contact the company here:

Do It Yourself Dumpsters, DYD LLC
Chris Toupin
16152902029
chris@diydumpsterstn.com
5006 Criddle Dr Columbia TN 38401