J&Z Dumpster Solutions Offers Dumpster Rental and Junk Removal Service in Pasco County FL
October 04, 2022 at 19:13
J&Z Dumpster Solutions, a dumpster rental company based in New Port Richey, FL, is pleased to announce that they are offering dumpster rental and junk removal services in Pasco County, Florida and neighboring areas. They want to emphasize that it is a service residents of Pasco County will be able to count on, which means they don't have to worry about their drivers being unprofessional, late, or causing damage to the drop-off location. Customers can rest assured they will receive the best possible service available in the Tampa Bay Area. More about the company can be gleaned from their website at https://www.jzdumpstersolutions.com/.
Zachery Bandl, founder and owner of J&Z Dumpster Solutions, says, "Garbage and trash collection should never be a problem. It's never been more practical or approachable. We have the best options for a local dumpster rental in Pasco County that residents require to ensure the success of their next project. We have the solution for you if you're seeking to start that long-overdue residential remodel, debris removal, or junk removal job. There's no better time to get started than now by reserving a dumpster rental in Pasco County, FL if you need to get the job done right. We provide a variety of sizes to meet your residential or commercial needs in a quick and efficient way."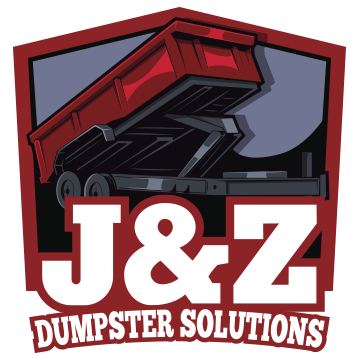 They currently offer 15 and 20-yard roll-off container options. The 15-yard dumpsters are often used for relatively small projects, including the removal of waste and junk from landscaping, residential kitchen renovations, repair of a sidewalk or driveway, removal of flooring, walls, and carpet, installation of cabinets, and garage cleanouts. The 20-yard dumpster is usually used for home remodeling and construction projects, such as the renovation of a master bedroom, kitchen remodeling, yard cleanups, basement cleanouts, attic cleanouts, garage cleanouts, and other similar projects. More about the company's projects can be gleaned by visiting their Facebook page at https://www.facebook.com/JZDumpsterSolutions.
They have already been receiving positive reviews from customers online with an overall rating of 5.0 out of 5 stars on Google. In one of the latest reviews. Craig N. gave J&Z Dumpster Solutions a five-star rating and said, "J&Z Dumpster was very accommodating and affordable. Zach was incredibly responsive and helpful as I was trying to figure out my waste disposal needs. I would highly recommend them."
In another recent review, Brittany B. also gave them five stars and said, "Absolutely excellent service! great communication and customer service. and very punctual with timing of dropoff/pickup! We will be using again, have already recommended to family, and recommended to all!"
Founded in early 2022, J&Z Dumpster Solutions is a veteran-owned local business in New Port Richey, FL, that seeks to provide dumpster rentals and junk removal services to provide a waste management solution for various kinds of construction, renovation, and demolition projects in Pasco County, Florida. Their services may be valuable for different types of projects, including yard maintenance, kitchen renovation, junk and old furniture removal, roofing replacement, shed demolition, garage cleanups, bathroom remodeling, and the like. Their service area includes Pasco County, Tampa Bay, Pinellas County, Hillsborough County, Hernando County, Polk County, Citrus County, and Sumter County. They may also serve locations beyond the specified area for a minimal delivery fee.
More about J&Z Dumpster Solutions can be viewed on the company website or by contacting the staff via telephone or email. The company is open from 6:00 am to 6:00 pm from Monday to Saturday. Those who would like to know their exact location and other relevant information about the business can visit the company's Google Maps page at https://goo.gl/maps/3Pg2QDWy9uRtY6ER7.
###
For more information about J&Z Dumpster Solutions, contact the company here:

J&Z Dumpster Solutions
Zachery Bandl
727-236-7077
info@jzdumpstersolutions.com
7723 Anaheim Ave, New Port Richey FL 34655