Kelly Masonry: Transforming Outdoor Spaces Across Delaware County, Pennsylvania
July 31, 2023 at 16:37
Kelly Masonry, a top-rated outdoor living space contractor serving Swarthmore, takes immense pride in sharing a recent success story. This story underscores the company's unwavering commitment to quality, collaboration, and customer satisfaction.
Homeowners Susan and Ben, having previously experienced disappointment with the installation of their retaining wall and pool house floor, sought the expertise of Kelly Masonry. John, the proprietor of Kelly Masonry, personally conducted an initial consultation with Susan and Ben. His expert advice and innovative design options addressed the existing issues and unveiled new possibilities for their outdoor space.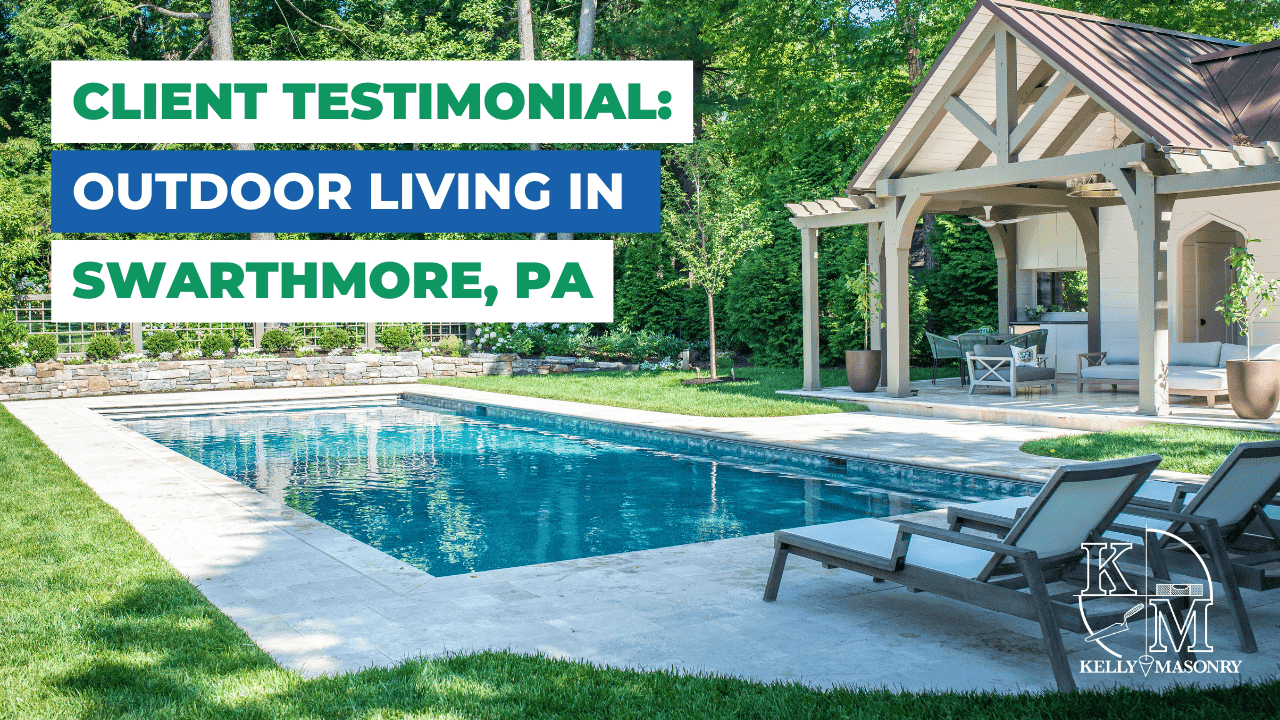 The Kelly Masonry team collaborated closely with Susan and Ben's landscape designer and architect. This ensured the seamless integration of ideas and flawless execution of the project. The project's scope included repairing the retaining wall and the pool house floor, followed by work on the travertine surrounding the pool. The team also constructed a wall around the hot tub and a walkway leading into the outdoor living area. To further personalize the space, an exercise platform was added near the hot tub, and cobblestone was laid on the driveway, enhancing the home's overall aesthetic.
The outcome was a beautifully transformed outdoor space that brought immense delight to Susan and Ben. Kelly Masonry continues to serve them for repairs, maintenance, and the realization of new ideas.
The commitment of Kelly Masonry to quality extends beyond individual projects. The company offers a wide range of services, including creating outdoor kitchens, backyard patios, and custom decks. They also provide popular upgrades such as sitting areas or patios, outdoor kitchens, fire pits and fireplaces, built-in grills, integrated TV and speakers, landscape lighting, water features, workout spaces, children's playgrounds, and retaining walls.
The process followed by Kelly Masonry is straightforward and customer-centric. It commences with a consultation to comprehend the client's vision, followed by the design and execution phase, culminating in the client enjoying their transformed space. Kelly Masonry also offers financing options through HFS Home Improvement Loans, making it easier for homeowners to realize their dream outdoor spaces.
With a stellar rating of 4.8 based on 36 reviews, Kelly Masonry has a proven track record of exceeding customer expectations. One client, Christine Doelp, shared her experience, "John Kelly was fantastic from the beginning. He walked us through various options, coordinated with the landscaper and architect, was always responsive, and delivered everything on time with the utmost professionalism and attention to quality and detail."
Kelly Masonry is more than just a contractor; it is a partner in transforming homes. The company believes in creating spaces that enhance aesthetic value and improve homeowners' quality of life. The team of skilled, licensed, and insured contractors is dedicated to delivering top-quality work that stands the test of time.
Kelly Masonry takes pride in its ability to offer customized solutions that cater to each client's unique needs and preferences. From the initial consultation to the final execution, Kelly Masonry ensures a seamless and enjoyable experience, making every homeowner's dream outdoor space a reality.
###
For more information about Kelly Masonry, contact the company here:

Kelly Masonry
John Kelly
(610) 812-8759
admin@kellymasonrymainline.com
Kelly Masonry
1347 Baltimore Pike
Springfield, PA 19064