Meet Positives Aims To Be The Best STD Dating Site In The UK
August 11, 2022 at 00:13
Meet Positives, considered by many to be the #1 STD dating site in the United States, has also opened its platform for STD-positive singles in the United Kingdom.

UK residents who have tested positive for an STD and are struggling with the stigma surrounding their affliction in their home country can now sign up and log on to Meet Positives, the most optimized and secure STD dating site in UK. The CEO of the platform Jack Lombardi says that Meet Positives is a judgment-free zone where STD-positive singles can meet and interact with others who've had similar life experiences.
According to a press release from September 2021 by Public Health England (PHE), diagnoses of STIs in the UK in 2020 decreased by 32% compared to 2019. This huge drop is attributed to fewer people seeking testing for their sexual health and wellness during the COVID-19 pandemic. The lack of access to medical professionals due to the burden on the country's medical infrastructure especially affected the rate of detection of STIs that require a clinical in-person assessment to diagnose, such as genital warts and herpes. STIs that can be diagnosed using take-home kits reported a lower drop in the total number of diagnoses.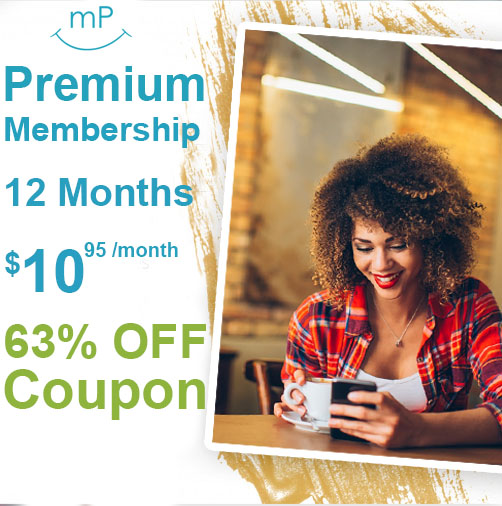 However, some statistics from 2020, when categorized based on demographics, were still on par with previous years. The highest rates of STI diagnoses were still recorded in young people between the ages of 15 and 24. In terms of sexual preferences, gay and bisexual men were at an increased risk of contracting an STI as compared to the general population. Chlamydia is the most diagnosed STD in England with over 161,000 diagnoses in 2020 alone. Gonorrhea and Genital Warts followed closely behind with 57,000 and 27,500 diagnoses respectively.
The spokesperson for MeetPositives.com, Tommy Marks, talks about the steps that UK residents can take to keep the fear of contracting an STI at bay, by saying, "The best thing that you can do is to get regularly tested. This is even more applicable if you have multiple casual or long-term sexual partners. According to advice from Public Health England, STIs can be successfully prevented by using male or female condoms every time you have vaginal and anal sex, using a condom to cover the penis if you have oral sex, not sharing sex toys, or washing them, and covering them with a new condom before anyone else uses them."
However, despite taking the utmost precautions, there is no saying what fate has in store for anyone. If UK residents happen to get infected with an STI, it can mean a huge adjustment to the way they approach dating and potential partners in general. Living with an STI is a difficult crux to bear as society is quick to judge a person based on their positive status. The regressive attitudes towards sex and sexual health lead to well-intentioned people getting ostracized. Even if someone was faithful in their relationship and their partner happened to cheat, infecting them both, the subtlety of the situation is lost on the judgmental few who are determined to not budge from their myopic opinions.
Meet Positives was created in 2014 in the United States by Jack Lombardi to make a dent in this exact societal narrowmindedness. Even on the website's Our Story page, the founder says that Meet Positives' mission is to "embolden the hearts of millions and positively impact the vice of STDs worldwide." With thousands of users stateside and a growing user base in regions like the UK, Australia, and Canada, Meet Positives looks poised to someday successfully achieve its original vision.
UK readers who have tested positive for an STD and are looking for someone to call their own are urged to log on to the website to register today. It's free to join. The app will allow users to look for partners all over the UK from Manchester to London to the West Midlands.
###
For more information about Meetpositives.com, contact the company here:

Meetpositives.com
Michael Task
(855) 747-2031
support@meetpositives.com
Meet positive singles today!