Meet Positives: STD Dating Website Welcomes Singles
August 08, 2022 at 16:15
US based Meetpositives.com is pleased to offer singles with STDs a safe online platform to pursue lasting relationships in. The site welcomes members with a variety of STDs, from HIV to herpes and beyond. Each member who joins is given the opportunity to be open about their positive status without fear, and the company is always looking for new ways to improve the experience even further.
Meetpositives.com explains that a surprising number of people are known to have herpes, even if the data is narrowed to the US alone. Globally, it is one of the most common conditions in existence, and hundreds of millions of people are estimated to unknowingly carry the virus. This also does not account for the uncountable others who have other STDs, such as gonorrhea. While modern medicine has brought these infections to the point where a person can comfortably and safely live with them — or be cured completely — the company is aware that a certain stigma persists. This stigma is present almost universally, and it may be stronger in certain cultures or regions over others. However, they and their members believe this is no longer feasible, especially given the improvements in lifestyle offered by modern medicine.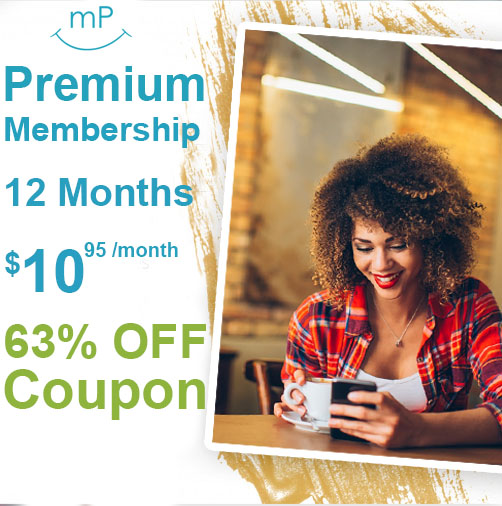 "Today, you can have HIV and live a perfectly normal life, provided you follow your doctor's recommendations and are careful to take your medication as directed," observes Meetpositives.com. "In fact, recent news has been especially promising given that a handful of patients are believed to be completely cured, and hopes are high that they will never need medication to control their infection again. However, even without this progress, we already have a way to control the presence of the virus to the point the viral load becomes undetectable in lab tests. It is generally accepted that the risk of it being sexually transmitted is greatly reduced at this point, and it will not develop into AIDS. While we strongly encourage our community to implement as many protections as possible even if this is the case, the fact remains that an individual with HIV can lead a long, healthy and fruitful life that is largely unimpeded by their infection. Unfortunately, the stigma remains."
The answer, according to the company, may be in Meet Positives - STD dating website. On this platform, every member's status is openly displayed, and they can limit their matches to other parties who are living with the same condition, possibly eliminating the risk of transmission (there are notable exceptions that people should be aware of prior to engaging in intimate activity). The biggest advantage, however, is the fact that people can make sure they will only connect with others who already understand what it is like to live with the condition in question.
As the company adds on their website, "At Meet Positives, we are not only interested in helping you find love, but also making it last long-term. For this reason, we provide free advice and tips on how to build a strong relationship that will lead to happiness. We have created a community where you can share all of your concerns and information that you feel will help others. From this community, you will also get something in return. You will receive important details about how to handle your condition and how to live well with other positives."
Meetpositives.com is home to a vibrant community of STD-positive individuals from all walks of life, and they are largely united by the shared experience of having to live with their positive status, whatever its specifics may be. This means, in addition to being the best place for an STD-positive individual to find romance, it is also a great place for them to find peers who understand what they are going through — and who can offer advice and support.
Those interested can register today. It's free to join. More information on the platform's goals and recent efforts can be found on the official website as well.
###
For more information about Meetpositives.com, contact the company here:

Meetpositives.com
Michael Task
(855) 747-2031
support@meetpositives.com
Meet positive singles today!