NurseRegistry Offers Private Duty Nursing in Los Angeles, California
April 26, 2023 at 16:34
NurseRegistry, one of California's premier nurse staffing agencies, is proud to offer private, in-home nursing care in Los Angeles. The agency offers private duty nursing to both private clients and facilities, such as hospice centers, rehab centers, hospitals and more.
"Nurses are the backbone to the health industry," says NurseRegistry's CEO, Melissa Fischer. "NurseRegistry was established to ensure patients in need have the right nurse to support them along their health journey, no matter their medical situation."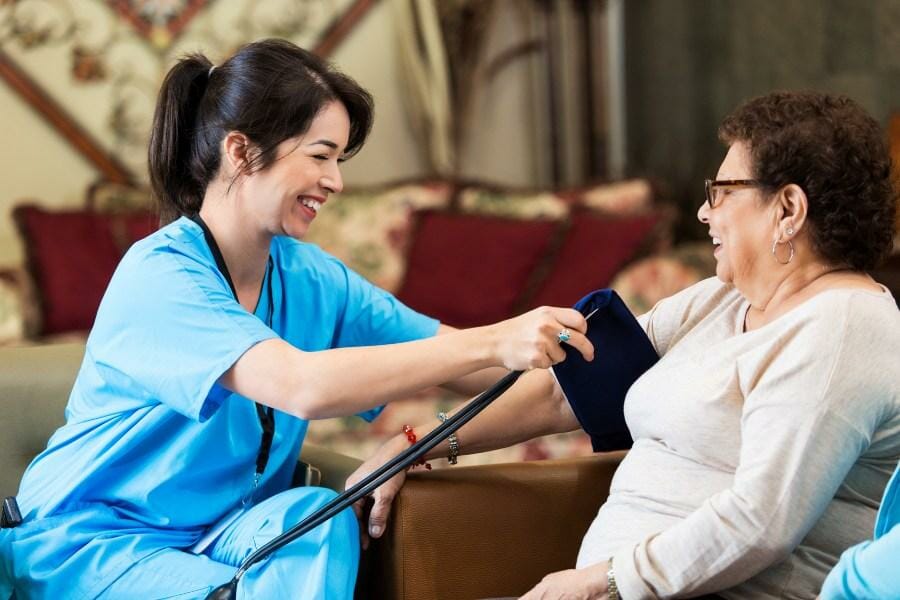 NurseRegistry offers a variety of services, including 24-hour nursing, private duty nursing, post-op care, respite care, hospice care, medication management, wellness checks, airway/ventilation care, intravenous therapy, palliative care, in-home teaching, and pediatric care. They also serve patients of all ages, from infants to the elderly. Offering highly specialized nursing, NurseRegistry is extremely selective of the quality of nurses they staff.
"We exclusively work with RNs and LVNs," says Fischer. "This ensures we hire only the best nurses in the industry."
The process of acquiring a nurse through NurseRegistry is straightforward. First the client calls NurseRegistry, then they sign a contract and review matches, and for the final step, NurseRegistry matches the client with a qualified nurse. This process has been streamlined to help minimize stress and confusion for clients who are already handling a difficult medical situation.
"Simplicity and convenience are important to our clients," says Fischer. "Many of them are already suffering a medical condition that is accompanied by some level of debilitation. As a private pay solution, we are able to offer flexibility and a personalized touch. We don't operate under the same limitations as typical insurance companies in healthcare. We skip the headache, and get our clients nursing support as quickly as possible."

Los Angeles, the largest city in California with an estimated 3.8 million residents, has a growing need for private duty nursing.
"Since the pandemic, we've seen the need for private duty nursing skyrocket," Fischer says. "Clients' needs are not only in the conventional nursing settings, but in-home as well."
Los Angeles in-home private nursing is a critical service, and the company is finding that more and more clients prefer to receive care and treatment in an environment they feel comfortable in - their home. In addition, this allows clients to continue enjoying their normal day-to-day activities.
NurseRegistry boasts over 500 qualified nursing professionals within their network. With a network that vast, clients can be confident that they'll be matched with the right nurse for their particular health condition. Whether they need a nurse 24/7 or last-minute support, NurseRegistry has a client coordination team that can make sure they're paired with the right nurse.
In terms of the client's privacy, NurseRegistry maintains strict confidentiality as per HIPAA compliance. They offer NDAs to clients who want to take extra measures to protect their health information. Although a doctor's authorization is required to hire a nurse through NurseRegistry, nurse assessments don't require a doctor's order. If any treatment is to take place, a doctor must approve it before NurseRegistry can take action. This protects the client and the nurse in any given situation.
The nurses that work with NurseRegistry are not only highly skilled, but they are also friendly and empathetic caregivers. This is a topic that is of extreme importance to their clients, Fischer notes.
"We've all heard horror stories of nurses mistreating their patients," Fischer says. "This type of malpractice is not acceptable in our organization. Our nurses are vetted both for their skill level, but also for kindness. Compassionate, empathetic, caring, good-natured, warm-hearted – these are the words we use to describe our nurses."
NurseRegistry's mission is delivering the best experiences for nurses, patients, and organizations. They treat their nurses just as well as their nurses treat their patients. With the utmost care, consideration and respect. They have a YouTube channel where clients can learn about NurseRegistry's private duty nursing services as well as an FAQ on their main website
Read more about their services on their website: https://www.nurseregistry.com/private-care/california/los-angeles/.
###
For more information about NurseRegistry - Santa Monica, contact the company here:

NurseRegistry - Santa Monica
Katarina Livaskani
4243535247
marketing@nurseregistry.com
1541 Ocean Ave, Santa Monica, CA 90401