Party Rentals Available In Stoughton MA and Beyond with Funtown Entertainment
October 11, 2022 at 16:13
Stoughton, MA-based Funtown Entertainment is providing party rentals for all customers in the region. In addition to Stoughton, the company is pleased to serve the neighboring areas as well and customers are advised to get in touch if they have any concerns about rentals being delivered to their neighborhood. Those interested in booking party rentals in Stoughton MA are encouraged to visit the company website or contact the staff directly.
"We've made it our business to bring your parties to life," a representative of Funtown Entertainment said. "It only takes food, drinks, and friendly company to make a good party, but there is no real reason you should settle for 'good.' You and your family deserve better, and we can help you turn a regular event into a memorable experience that you will look back on fondly for years to come. Take a look at our rentals and speak to our team if you have any questions about planning the perfect party. We have useful experience in planning memorable events and we can often help you decide what will be best for your situation."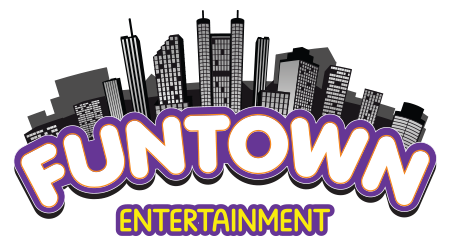 Funtown Entertainment is pleased to add that its team is more than ready to deliver rentals that are better suited for corporate events as well. Fun and entertainment are often key components of team-building events or weekends. The company adds that it can also provide event staff to help manage the rentals or make sure other aspects of the event are smooth and stress-free. The company regularly partners with local businesses, community organizations, school districts, churches, and individuals to help host exciting events.
Corporate customers will find that Funtown Entertainment offers an excellent range of rentals to choose from. The 8-Player LED Foosball rig is a popular option, though organizers of smaller events may simply prefer the more traditional Foosball Table. Similarly, many have expressed great admiration for the Inflatable Blacklight Battle Axe Throw rental, which allows participants to test both their accuracy and might in a medieval game with modern paraphernalia. Notably, this game does not utilize actual axes as safety is a major aspect of every rental the company provides. In this case, the axes are designed to adhere to their targets with Velcro strips.
The company is happy to offer delivery in surrounding areas, including Boston, Weston, and Canton. Delivery outside of the listed areas can typically be arranged for an additional minimal feel. Learn more about how to schedule Stoughton MA party rentals by visiting the company's official Facebook page.
Funtown Entertainment has worked with numerous families and other customers to make their parties and events more memorable than they considered possible. "Funtown Entertainment is exactly as it sounds," says one review from a pleased customer. "My son's 1st birthday party was a dream with the cool bouncy house and specifically the snowcone machine. The staff were so professional and made the kiddos experience even more fun. Thank you for an awesome experience, definitely would recommend and will use in the future."
The company is able to serve events of various sizes, as this next customer learned to their delight. Their review says, "Funtown Entertainment made our neighborhood's end-of-the-summer block party a hit! All the kids loved the bouncy house! They were so eager to use it before the gathering even began, and it was the last thing to come down, way after the gathering was over. The staff was great, very professional and punctual. The website was also easy to navigate. Thank you, Funtown Entertainment, we will definitely use them again in the future at our annual neighborhood block party and more!" Read more 5-star reviews about scheduling party rentals Stoughton MA residents trust via the company's Google business profile.
Funtown Entertainment says that all its rentals may be booked through the company's official website, though customers are welcome to contact the team directly by phone or email if they have any other concerns to discuss. Those interested may also follow the company's social media channels to keep updated on the latest news and special offers.
###
For more information about FUNTOWN ENTERTAINMENT, contact the company here:

FUNTOWN ENTERTAINMENT
Reginald Obas Obas
781-336-4307
r.obas@funtownentertainment.com
36 Hillside Ave, Stoughton MA 2072