Trusted Nurse Staffing Agency NurseRegistry Provides RNs and LVNs for Healthcare Facilities Across California
August 23, 2023 at 22:24
PALO ALTO, CALIFORNIA – For hiring experienced and rigorously vetted nurses for healthcare facilities, NurseRegistry provides a significant network of over 500 RNs and LVNs ready to provide care. NurseRegistry is a nurse staffing agency that operates in numerous cities throughout The Golden State. The company's CEO Melissa Fischer spoke about their nurse staffing services and how they have one of the strongest networks.
"At NurseRegistry, we are committed to providing the best nursing staff services currently in the state of California," said Fischer. "We only hire LVNs and RNs who have been fully vetted through background checks, extensive screening, and interviews, and who can demonstrate our mission to provide quality, friendly care to every patient. The NurseRegistry network is filled with over 500 LVNs and RNs, and we take special care to match your facility with the right nurses, for the right care. With NurseRegistry, you can feel confident that your nurse is experienced, reliable, and helpful."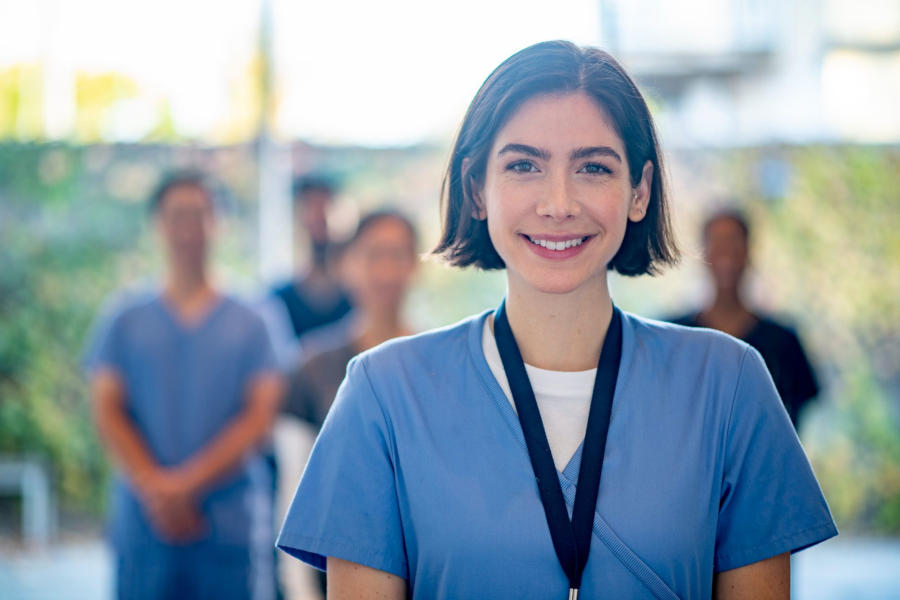 NurseRegistry's nurse staffing solutions are customized to fit a healthcare facility's specific needs. From hospice, assisted living and skilled nursing facilities to drug and alcohol rehabilitation centers, NurseRegistry has staffed over 675,000 hours in nursing shifts.
Nurses who work with NurseRegistry boast a number of specialties, including: IV therapy administration, surgical nursing, rehabilitation nursing (alcoholism, eating disorders, etc.), psychiatric nursing, hospice care, and more. They are equipped and experienced to care for infants, children, adolescents, adults, and the elderly. Their flexible staffing options give healthcare facilities quick and convenient coverage when they need it most. The agency even offers some of the lowest minimum time requirements in the industry, at just a 2-hour minimum.
The agency doesn't have any upfront costs or overtime charges, they offer transparent pricing plans so healthcare facilities never have to be concerned about surprise or hidden fees, and they have a flexible cancellation policy. With these commitments to transparency and flexibility, it's no surprise that NurseRegistry has won Best Of Staffing 4 years in a row.
Staffing nurses through NurseRegistry is a convenient, streamlined process. First, the medical center must contact NurseRegistry via phone, email, or website and let them know about their specific nursing needs. Second, NurseRegistry will have the facility sign a contract, and review matches. There's no commitment to working with the agency if the facility does not approve of their nursing matches. The final step is to confirm matches and schedule their first shift at the facility. Essentially, all it takes is 3 steps to get a nurse staffed through NurseRegistry.
Because of the intimate and integral roles nurses play in healthcare, NurseRegisty makes a promise to hire only the most competent, caring nurses. Through rigorous vetting, including criminal background checks, license verifications, reference checks, and more, each nurse in the NurseRegistry network must pass a number of screenings before they are approved for hire. These efforts, along with their extensive client benefits is how NurseRegistry has become known as a trusted nurse staffing agency in California.
To learn more about NurseRegistry's staffing options, visit their website at https://www.nurseregistry.com/healthcare-staffing/.
###
For more information about NurseRegistry - Palo Alto, contact the company here:

NurseRegistry - Palo Alto
Katarina Livaskani
(650) 462-1001
marketing@nurseregistry.com
125 University Ave Suite 260, Palo Alto, CA 94301