Villager Flowers, Gifts & Flower Delivery: Unfolding the Language of Love through Floral Artistry
August 07, 2023 at 17:13
COLUMBUS, OH - Nestled in the heart of Columbus, Villager Flowers, Gifts & Flower Delivery stands as a beacon of floral creativity and innovation. Located at 5278 W. Broad St. Columbus, OH 43228, this esteemed establishment is redefining the art of gifting with its curated selection of fresh flowers, lush plants, gourmet baskets, and personalized gifts.
Having carved a niche in Columbus's floral landscape, Villager Flowers, Gifts & Flower Delivery is more than just a traditional flower shop. It's a space where nature's beauty meets human artistry, resulting in creations that touch the soul. Every arrangement is a testament to the passion and dedication of the skilled florists who craft each piece with precision and care.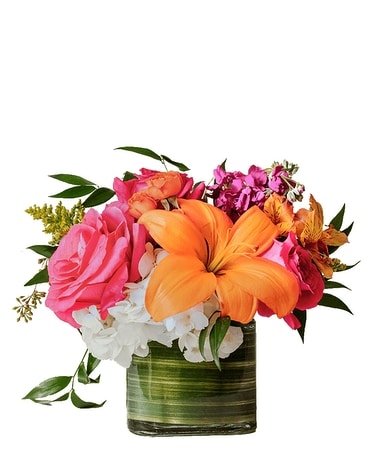 Villager Flowers, Gifts & Flower Delivery has established a reputation for providing the best customer service and creating thoughtful gifts for any type of occasion. The company offers a wide variety of beautiful floral arrangements in Columbus, OH. From gorgeous anniversary and Mother's Day flowers to sympathetic get well and funeral flowers, floral gifts are the perfect way to show care for someone.
The company's commitment to excellence is further emphasized by its dedication to delivering fresh flowers. Villager Flowers, Gifts & Flower Delivery ensures that customers receive the freshest flowers, which not only radiate vibrancy but also have a longer lifespan. This commitment to freshness is evident in their exclusive flower collections, which boast of flowers grown in the most optimal conditions, ensuring longer stems and more magnificent blooms.
Every creation at Villager Flowers, Gifts & Flower Delivery is a symphony of colors, textures, and fragrances. The team believes that flowers are more than just decorative elements; they are messengers that convey emotions and stories. This philosophy is evident in every bouquet and arrangement that leaves the shop.
For those requiring immediate floral services, the company offers same-day floral delivery throughout the greater Columbus area. For customers beyond Columbus, nationwide delivery is available through a network of trusted florists, ensuring that distance never hinders the expression of love and sentiments.
For a deeper dive into their offerings or to place an order, individuals can call (614) 878-7625 or browse their online catalog at www.scottsvillagerflowers.com/.
In the world of Villager Flowers, every stem, petal, and leaf tells a story. It's a world where nature's simplicity meets human creativity, resulting in masterpieces that evoke emotions and create lasting memories.
About Villager Flowers, Gifts & Flower Delivery
Villager Flowers, Gifts & Flower Delivery proudly serves Columbus, OH. This shop is family owned and operated, and is committed to offering only the finest floral arrangements and gifts, backed by service that is friendly and prompt. Holding the belief that all customers are important, its professional staff is dedicated to making every customer experience a pleasant one. That is why this shop is known to always go the extra mile to make every floral gift perfect.
Emerging as a floral haven in Columbus, Villager Flowers, Gifts & Flower Delivery has been the go-to destination for those seeking extraordinary floral experiences. The foundation of this establishment is built on a deep-rooted passion for nature and an unwavering commitment to quality.
In the ever-evolving world of floristry, Villager Flowers, Gifts & Flower Delivery remains steadfast in its mission: to bring joy, comfort, and beauty to people's lives, one flower at a time. As they look to the future, they envision a world where flowers continue to play a pivotal role in celebrating life's most precious moments.
###
For more information about Villager Flowers, Gifts & Flower Delivery, contact the company here:

Villager Flowers, Gifts & Flower Delivery
villagerflowers@yahoo.com
(614) 878-7625
https://www.scottsvillagerflowers.com/
Villager Flowers, Gifts and Flower Delivery
5278 W. Broad St.
Columbus, OH 43228